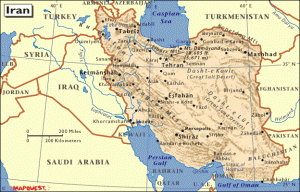 In a true-to-life drama reminiscent of a spy novel, Robert Levinson, a father of seven and a retired FBI agent disappeared in Iran over six years ago while on a covert mission for the CIA. The CIA initially insisted that they did not have a relationship with Levinson and that Levinson did not go to Iran on their behalf. After investigating his disappearance in detail, the Associated Press claimed that Levinson was in Iran at the request of three CIA analysts who were apparently not authorized to run the operation.
The CIA followed up with an investigation of their own and disciplined ten employees, including the three analysts who have subsequently left their jobs. Since the investigation, the CIA determined it was responsible for Levinson's disappearance and has awarded his family $2.5 million plus a $120,000 contract renewal fee. In addition, the CIA has changed the rules pertaining to the hiring of outside contractors.
After retiring from government work, Levinson began a career as a private investigator with a preference for intelligence gathering. Working for the CIA, he traveled to many countries in that capacity. Levinson often interviewed sources and produced many vital reports. He has extensive experience in tracking illicit funds and it is believed Levinson was sent to Iran to investigate corruption in the Iranian government. He disappeared while on the Iranian resort island of Kish, soon after interviewing Dawud Salahuddin. Salahuddin, a fugitive who had murdered an Iranian dissident and diplomat, was hoped to have useful information regarding the Iranian regime.
The Iranians deny any knowledge of Levinson's disappearance. Iran's new president, President Hassan Rouhani told CNN, "We don't know where he is, who he is. He is an American who has disappeared. We have no news of him."Levinson's family does not believe that the U.S. government has done enough to find their husband and father. A recently released statement from the family said, "It is time for the U.S. government to step up and take are of one of its own. After nearly 7 years, our family should not be struggling to get through each day without this wonderful, caring man that we love so much."The last time his family had any news regarding Levinson's whereabouts was in April of 2011 when they received several photos showing Levinson in an orange jumpsuit, looking thin and unkempt. The FBI followed through but was unsuccessful in locating Levinson. Prior to the photos, the family had received a 54-second video. "Please help me get home," he is seen stating in the video, "thirty-three years of service to the United States deserves something. Please help me."Levinson's family refuses to believe he is dead and have started a campaign to raise awareness. A website, helpboblevinson.com has been created to spread the word and bring Levinson home.